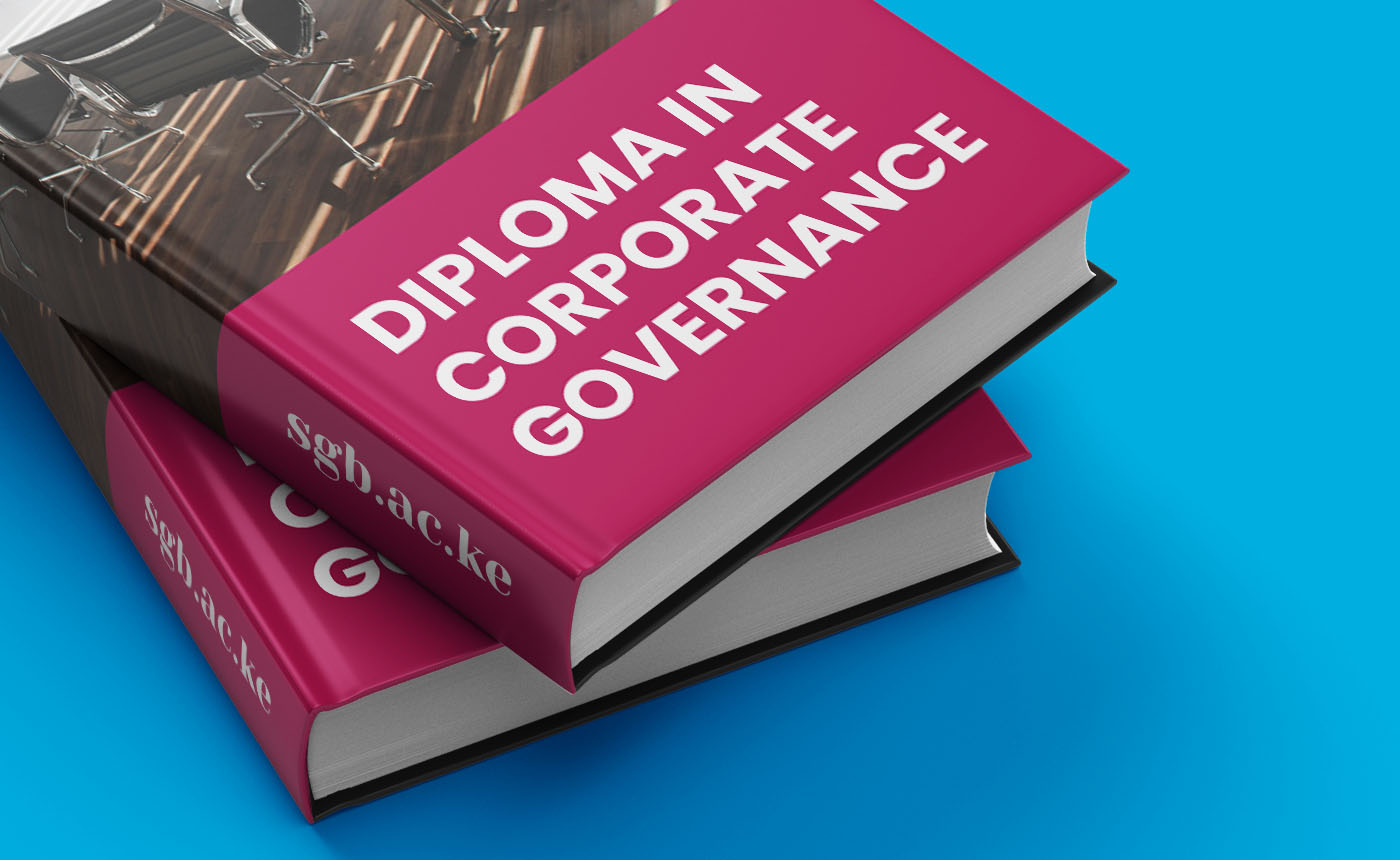 About Course
Corporate governance Level 6 consists of competencies that an individual must achieve to govern and coordinate corporate entities. It entails:
monitoring corporate governance
carrying out boards' function
demonstrating strategic direction setting skills
demonstrating directors governance duties
demonstrating financial analysis and practices
demonstrating human resource leadership skill
demonstrating corporate social responsibility
demonstrating financial risk management
demonstrating information communication technology (ICT)
statistical research, demonstrating gender mainstreaming and integration practices
providing strategic leadership
demonstrating emotional intelligence skills and organize board meetings.
Duration: The course is a 2 year course in line with the KNQA requirements. A level 6 qualification.
Assessment:  Assessment is at two levels: internally and externally. Internal assessment is continuous and is conducted by the college.This is monitored by an accredited internal verifier while external assessment is conducted by T.V.E.T/C.D.A.C.C.
Show More
Course Content
Communication skills
Lesson 1 Overview

Lesson 2: Introduction to communication (part 1)

Lesson 3: Introduction to communication (part 2)

Lesson 4: Introduction to communication (part 3)

Lesson 5: Meet communication needs of clients and colleagues ( part 4)

Lesson 6: Introduction to communication (part 5)

Lesson 7: Meet communication needs of clients and colleagues (part 6)

Lesson 8: Meet communication needs of clients and colleagues ( part 7)

Lesson 9:Meet communication needs of clients and colleagues ( part 8)

Lesson 10: Meet communication needs of clients and colleagues ( part 9)

Lesson 11: Meet communication needs of clients and colleagues ( part 10)

Lesson 12: Meet communication needs of clients and colleagues ( part 11 )

communication 1

Lesson 13: Develop communication strategies (part 1)

Lesson 14: Develop communication strategies (part 2)

communication 2

Lesson 15: Establish and maintain communication pathways

Lesson 16: Promote use of communication strategies

Lesson 17: Conduct interview (part 1)

Lesson 18: Conduct interview (part 2)

Lesson 19: presentation (part 1)

Lesson 20: presentation (part 2)
Numeracy skills
Entrepreneurial skills
Employability skills
Environmental literacy
Occupational safety and health practices
SEM 1 JAN – MARCH 2022
Student Ratings & Reviews
No Review Yet